Soderquist Klas-Eric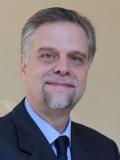 Department of Management Science and Technology
Office Address: 47A, Evelpidon Str. & 33, Lefkados Str., 9th Floor
Phone: +30 210 - 8203 679
Klas Eric Soderquist is Professor of Innovation and Knowledge Management at the Department of Management Science and Technology (DMST) of Athens University of Economics and Business (AUEB), Greece. He is Director of the MBA International Program of AUEB. He has previously been on the faculty of Grenoble Ecole de Management, France, and has also taught for one academic year in the UAE. He holds a Doctorate of Business Administration from Henley Brunel University, and a BSc-MSc in Industrial Engineering from the Royal Institute of Technology, Stockholm.
His research and teaching interests are in the areas of Innovation and R&D Management, Knowledge Management, Organizational Change and Development, Operations Strategy and Entrepreneurship. He has published in the Journal of Product Innovation Management, Long Range Planning, R&D Management, the Journal of Small Business Management, Business Horizons and OMEGA, among others. He is a member of AUEB's Management Science Laboratory (MSL), where he is also heading the Innovation and Knowledge Management Unit.
Dr. Soderquist has acted as a consultant to various companies in the manufacturing and service industries, to the European Union on issues in innovation policy and management, to UNIDO on issues related to technology transfer and strategic alliances, and to the Swedish Office of Science and Technology in Paris.
* Το Οικονομικό Πανεπιστήμιο Αθηνών δεν φέρει καμία ευθύνη όσον αφορά στην ακρίβεια των στοιχείων του συνοπτικού και του πλήρους βιογραφικού των μελών του προσωπικού, όπως αυτά αναρτώνται στην ιστοσελίδα του. Η ευθύνη ανήκει αποκλειστικά και μόνο στους συντάκτες των βιογραφικών σημειωμάτων.